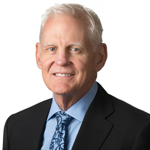 Peter SavasChief Executive Officer
Peter Savas is CEO of LikeMinds, bringing 30 years in executive leadership positions across life sciences. He was CEO of Alseres Pharmaceuticals, Inc., Chairman and CEO of Aderis Pharmaceuticals, developer of the Neupro® transdermal patch marketed worldwide to treat Parkinson's disease and Restless Legs Syndrome and Chairman and CEO of Unisyn, a cGMP contract manufacturer of biologics for clinical trials. Peter also held executive and operating leadership positions with Bristol Meyers, Waters, Millipore, Genex and Zymark. With a personal mission for entrepreneurism and pursuing advancement in neurologic science, Peter bridges strategic and operational healthcare experience with broad access to industry, academia, regulatory and capital markets leaders. Peter holds a BS in Chemistry from Syracuse University and is credentialed as a Professional Director by the American College of Corporate Directors. Peter has been an independent director and executive chairman of private and public companies. He is currently the Chairman of the National Research Council of the Kennedy Krieger Institute for children with neurological disorders. He is also a Strategic Partner of SV Life Science Funds 3, 4 and 5.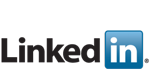 Ken Rice, MBA, JD, LLMExecutive Vice President
Ken Rice is Executive Vice President of LikeMinds, bringing 25 years of experience in operations, finance, marketing and sales and business development in both private and public life science companies to his position. Ken was for over 10 years executive vice president, CFO and in-house counsel of Alseres Pharmaceuticals, Inc., leading a raise of $72+M in equity and debt capital and partnering the company's lead diagnostic product in a transaction valued at more than $100M. Prior to joining Alseres, Ken was executive vice president, CFO, Chief Commercial Officer and Counsel at Aderis Pharmaceuticals where he led a value-maximizing strategic M&A transaction culminating in the sale of the company for just under $100M. Ken also held senior executive roles at MacroChem Corporation, Pentose Pharmaceuticals, Inc., Unisyn Technologies, Inc. and Zymark Corporation. Ken holds an MBA in finance from Babson College, a Juris Doctor (cum laude) from Suffolk University Law School and an LLM in Taxation from Boston University Law School.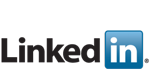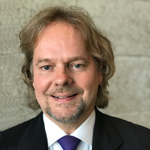 Dr. Reinhard Koenig, M.D.Executive Vice President
Dr. Koenig is Executive Vice President of LikeMinds, responsible for Product Development and Intellectual Property Development for the current and future LikeMinds product portfolio. Dr. Koenig has hands-on and executive experience in the bioscience industry (pharma, biotech, medical devices) in product development, regulatory affairs, and commercialization in Europe and the United States. He has been involved in the clinical development of products in neurology, anesthesia, cardiology and regenerative medicine and aesthetic dermatology, leading to successful product registrations in many countries. In clinical development, he has designed and executed small and large clinical trials, domestically and internationally. His experience spans large and smaller companies, among them Piramal Critical Care, Inc., Boehringer Mannheim Therapeutics, Inc., Genentech, Inc., Collagen Aesthetics, Inc., Questcor Pharmaceuticals, Inc., and Glycotex, Inc., ranging from clinical research physician to Chief Executive Officer and Board Member. He has developed several product candidates from early stage to market introduction and has provided product stewardship for marketed products. He has been involved in company start-ups, obtaining investment funds to fuel the growth of companies, obtaining market authorizations for products worldwide and the introduction of products into markets worldwide. Dr. Koenig received his medical degree (M.D.) from Medical School at Philipps University, Marburg, Germany, and holds a Doctorate in Medicine following a dissertation in environmental toxicology, also from Philipps-University. He has published on various scientific topics and is an inventor and co-inventor of several patents and pending applications. Dr. Koenig also holds an appointment as Adjunct Professor in Temple University's College of Engineering, Department of Bioengineering.