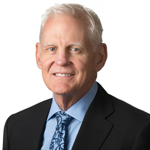 Peter G. SavasChairman and CEO
Mr. Savas brings over 30 years of experience in executive leadership positions across life sciences. He was CEO of Alseres Pharmaceuticals, Inc., Chairman and CEO of Aderis Pharmaceuticals, developer of the Neupro® transdermal patch marketed worldwide to treat Parkinson's disease and Restless Legs Syndrome and Chairman and CEO of Unisyn, a cGMP contract manufacturer of biologics for clinical trials. Peter also held executive and operating leadership positions with Bristol Myers, Waters, Millipore, Genex and Zymark. With a personal mission for entrepreneurism and pursuing advancement in neurologic science, Peter bridges strategic and operational healthcare experience with broad access to industry, academia, regulatory and capital markets leaders. Peter holds a BS in Chemistry from Syracuse University and is credentialed as a Professional Director by the American College of Corporate Directors.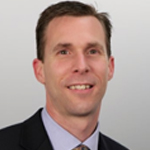 William DawesExecutive Vice President
Mr. Dawes is responsible for Operations including: Manufacturing, Supply Chain, Process Development, Technology Transfer and CMC. Bill's experience spans the areas of radioisotope and drug product supply and production. He has significant experience working in the production and distribution of short half-life radio-isotope products utilizing manual and fully automated methods, single day production/release and delivery to customer. Bill has enjoyed positions of increasing responsibility at DuPont Pharmaceuticals, Bristol- Myers Squibb and most recently Lantheus Medical Imaging where he was Vice President of Manufacturing and Operations. Bill's background and knowledge is unique in the field and directly aligned with the needs of LikeMinds product today and in the future. Bill holds a bachelor's degree in Mechanical Engineering from Hofstra University.